If you are interested in this event, sign-up online TODAY MARCH 15TH! 
They are limited to 75 riders  and  ALMOST FULL !
closing  entries EARLY on March 15th!.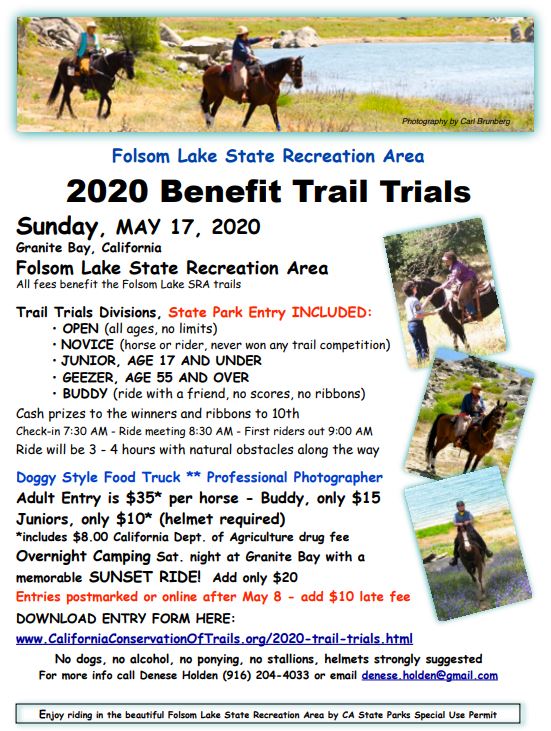 WEB PAGE FOR ONLINE ENTRY:
http://www.californiaconservationoftrails.org/2020-trail-trials.html
Click on 2020 Trail Trials tab
Be sure to save a tree by entering ONLINE!
The FACEBOOK EVENT page:
https://www.facebook.com/events/203406687537940/
The RSVP on SWR website is only to coordinate a group who is going. You must register per instructions on flyer.
Event date is past
Fri, 29 May 2020 19:37:03 +0000 last time: Sun, 17 May 2020 08:00:00 -0700