Saturday October 3, 2020
9:00 AM
Sunday October 4, 2020
7:00 PM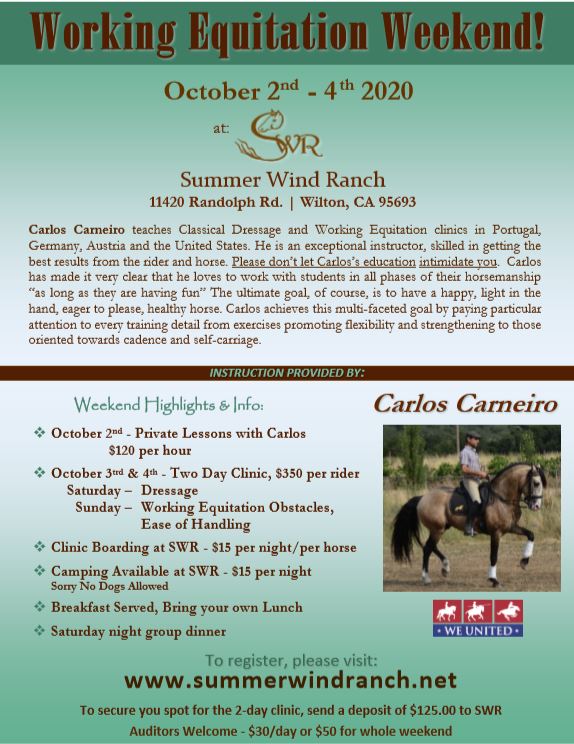 Paypal OK but please send as "Friends & Family" or they take out 3%. You will be responsible for the difference.
RSVP link below is for Clinic Participation ONLY.
To also schedule a Friday private lesson indicate in the Comment/Notes section, or utilize the separate RSVP option on the "SWR Events" page.
Event date is past
Thu, 29 Oct 2020 04:16:33 +0000 last time: Sun, 04 Oct 2020 19:00:00 -0700